Skaraslättens Transport creates offering within energy storage
2023-11-10
Group news, Services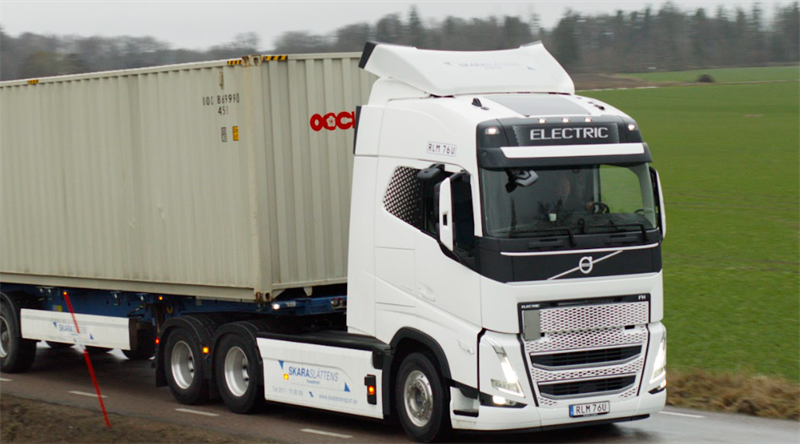 Storskogen's transport company Skaraslättens Transport AB has entered a ten-year partnership with Ellevio Energy Solutions (EES). The tailored energy service solution will be an addition to the existing service offering, enabling new revenue streams. It will uphold electricity system balance needs while also constituting an important step forward in the company's path towards 100 percent fossil-free transports.
The new agreement covers a full-service solution where EES will design, build and manage a battery for Skaraslättens Transport. Initially, Skaraslättens Transport will use the battery to relieve the electricity system and preserve the balance in the grid. In the long term the battery will also play a key role in the company's journey towards electrified, fossil-free transport, where Skaraslättens Transport has a target of having a 100 percent fossil-free vehicle fleet by the year 2030.
Samuel Ask, CEO of Skaraslättens Transport, emphasises the benefits of the investment in the battery to enable the green transition.
"This investment enables us to expand our offering of electrified trucking with a unique market position for fast charging of heavy vehicles. Skara is a geographically well positioned hub to expand electric long-haul trucking. Furthermore, the investment will make it possible to act on Svenska Kraftnät's frequency market during parts of the day when our own demand is low. This means both new revenue streams and an opportunity for further margin enhancement", says Samuel Ask.
To launch the initiative, Storskogen has assisted Skaraslättens Transport through a close collaboration between the company's board and management team. The aim has been to ensure long-term competitiveness; both from a sustainability perspective and by investing in and being at the forefront of new markets and technology. Among other things, Storskogen has provided support in evaluating financial arrangements, drawing up agreements and ensuring an appropriate level of risk-taking.
The project is initiated immediately with planning, design and preparatory installation of energy storage, transformers and more, with an estimated commissioning in the summer of 2024.
For more information, please contact:
Michael Metzler, Head of Communication
+46 73 305 59 55
michael.metzler@storskogen.com