Storskogen acquires Session MAP
2022-03-16
Transactions, Trade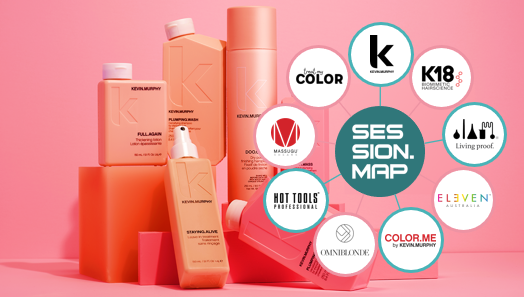 Storskogen has entered into an agreement to acquire 70 percent of Session MAP. The company is a distributor of hair care products and an exclusive Swedish distributor of ten brands including KEVIN.MURPHY, OMNIBLONDE and Living Proof. Session MAP reported sales of SEK 153 million in 2021 with SEK 25 million in EBITDA. The acquisition will add to Storskogen's current portfolio of hair care distributors in Norway, Sweden and Switzerland.
Session MAP was founded in 2009 by Peter Andersson, Alexander Lecander and Marcus Westling and is today an established distributor to Swedish hair salons. The journey started with the KEVIN.MURPHY brand, but today the company's brand portfolio is much broader, including an additional nine brands; K18, Living Proof, ELEVEN Australia, ELEVEN Australia Color, COLOR.ME, Omniblonde, HOT TOOLS, Treat my color and MASSUGU. The company has its head office and warehouse in Uddevalla, Sweden. Peter Andersson, CEO of Session MAP will remain in his current role after the acquisition.
"After 13 fantastic years, Session MAP continues its journey and we are very happy to have Storskogen as a partner and look forward to an exciting new future. Together we are very well equipped to take the next step and continue to grow and develop the industry. As a company we will continue to develop and the culture that we have created over the years will continue to permeate our work in the future and towards our new goals," says Peter Andersson, CEO, Session MAP.
Session MAP will be part of the vertical Distributors within Storskogen's business area Trade, for which Christer Hansson is responsible.
"We are very pleased to have acquired Session MAP. It is a well-run company with many strong brands. We look forward to continuing to pursue the great development the company has shown since the start, together with the whole team at Session MAP," says Christer Hansson, EVP and Head of Business Area at Storskogen.