Storskogen acquires Ecochange
2021-06-10
Transactions, Trade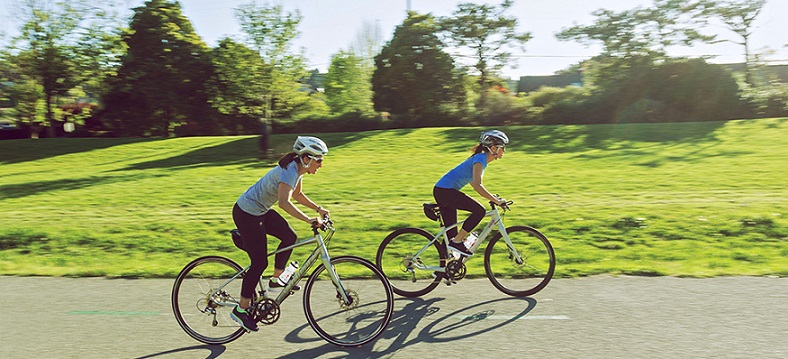 Stockholm, June 4, 2021 - Storskogen has acquired Ecochange, a market-leading supplier of corporate benefit bicycles for customers in both private and government organisations.
Ecochange AB, formerly LAN Assistans Sweden AB, is located in Norrköping and has its roots in the roll-out of home PCs in the 90s via payroll deductions and benefit taxation. In recent years, the company has shifted to using its expertise in benefit laws to be able to offer benefit cycles to employees in companies that want to improve both the environment and employees' health. Ecochange's strong and long-term relationships with suppliers mean that customers are offered bicycles and electric bicycles at a low cost.
The previous main owners Torgny Nilsson and Attila Földhazi will continue to be active in the company's management after the acquisition and Attila Földhazi will remain as CEO.
"With Storskogen backing us, we will now be able to develop the full potential of our business concept and be able to deliver our employee benefit solutions both in Sweden and abroad," says Attila Földhazi, CEO of Ecochange.
The company will be part of Storskogen's business area Trade and Storskogen's Investment Director Erika Butterworth will be the new chairman of the board of Ecochange.
"Ecochange actively drives development towards a more sustainable society while at the same time creating a profitable business for both customers and owners. It feels fantastic that Storskogen can be part of the exciting journey and to provide support in every way we can ", says Erika Butterworth, Investment Director at Storskogen.
The acquisition is Storskogen's 33rd in 2021.
För ytterligare information, vänligen kontakta:
Erika Butterworth, Investment Director, Business Area Trade
Tel: +46 70 171 4755
E-mail: erika.butterworth@storskogen.com.
About Storskogen
Storskogen acquires and develops well-managed and profitable small and medium-sized companies with leading positions in their respective markets. In the end of the first quarter of 2021, Storskogen consisted of 70 business units with approximately 4,600 employees with a turnover of almost SEK 10 billion.